The Brothers came out to collect for Alzheimer's Awareness.  While we were in front of McCaffrey's Supermarket in West Windsor, NJ on November 17, many shoppers stopped by to thank us for collecting for this worthy cause.  All of the donations plus more from the council will go to the State of NJ Alzheimer's Awareness charity.  Thank you Brothers for coming out Saturday and Sunday at Bagel Street Grill to collect.
Two photos from Bagel Street Grill on Sunday, November 18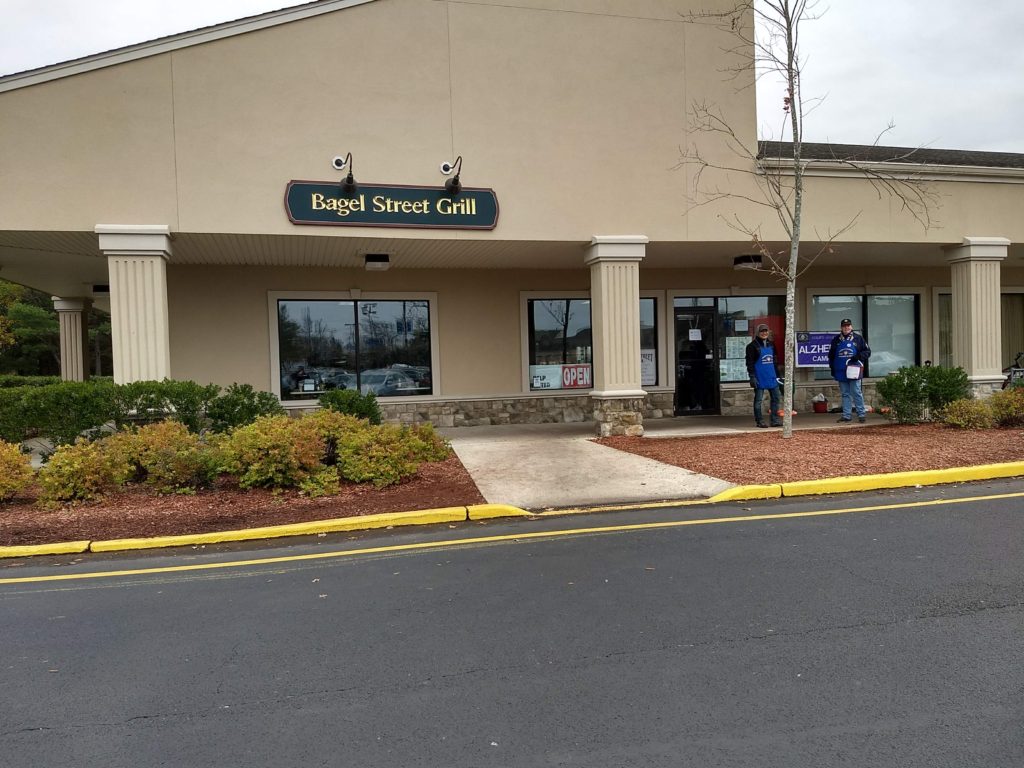 Some photos from McCaffrey's
Here a donor giving us the thumbs up!