The Knights came out to support Attitudes in Reverse for our brother, Kurt Baker and his wife Tricia on May 19, 2018.  We had a soggy day at Mercer County Community Park, but all the attendees were in great spirits.  The music was fantastic and they even had bagpipes!
The Knight made and sold burgers.  We had warm drinks available for purchase too.
Thank you Brothers: John Ryan, Bob Krupskas, Charles Porbeni, Izzy Ruiz, Herm Derks, Peter Pfister, Fran O'Connell, Deacon Hugo Simao and Henry Wieck for making this a successful event.
Here are some photos from the event: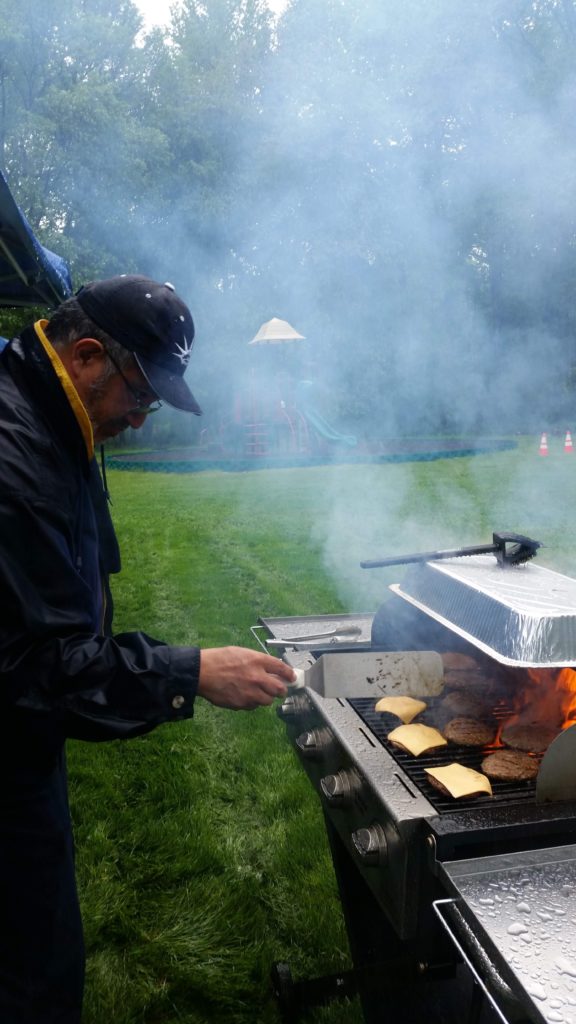 Izzy here making burgers.
But look at his feet!
Our cooks were wading in 3 inches of water. Ouch.
The new turf at MCC Park is beautiful, and really holds the water like a sponge.
We had a coffee/cocoa station setup and muffins for sale.
Here is Bob K making coffee
Izzy and Herm working thru the slosh to serve hamburgers.
Deacon Hugo ran in the 5K race and then delivered a beautiful prayer for all of the animals and their owners there for the Mike Run.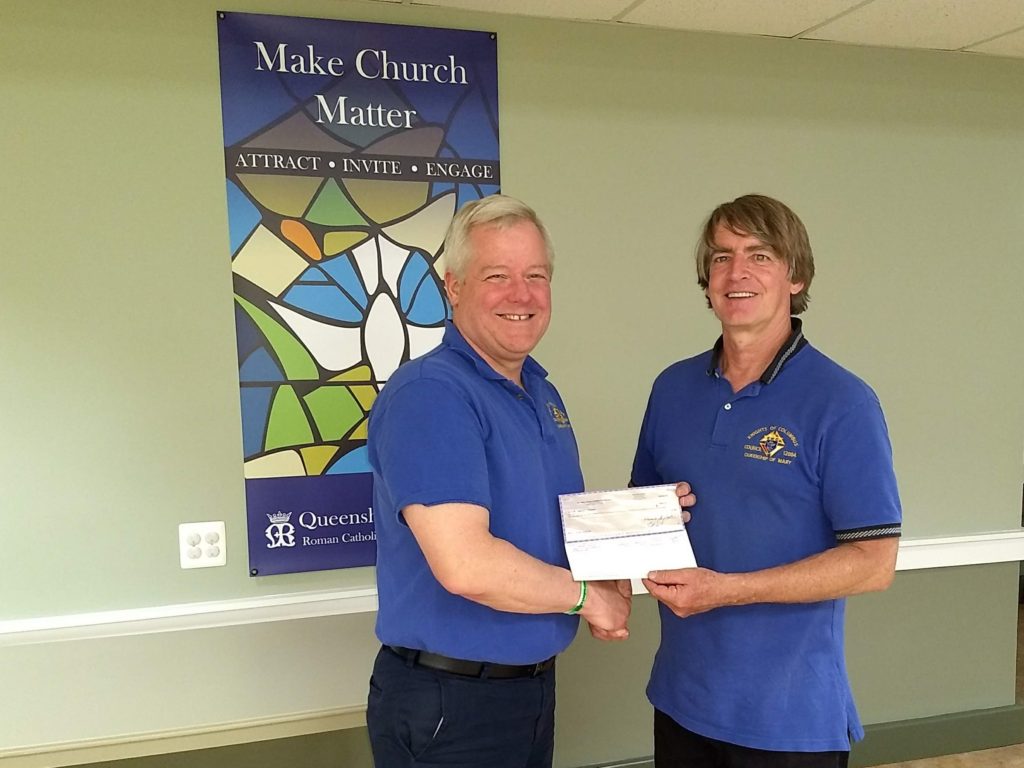 Photo above from June 26, 2018 – Brother Kurt Baker receiving a check from Brother Herm Derks from the Knights for the continued support of Attitudes in Reverse.