A great turn out of Brothers and community for this pancake breakfast.  Thank you Henry and Frank starting us off today.  Thank you Iwan for coming out again and for all the Knights who came out for this event.  Surprising that we had more diners after the 8:15am Mass than we did from the 10am.
Here are some photos of the event:
Frank mixing it up.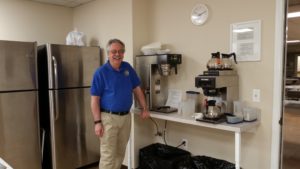 Tony making coffee!
It's great to have Kevin back from Florida.
Anthony filling the pancake shooter
John W.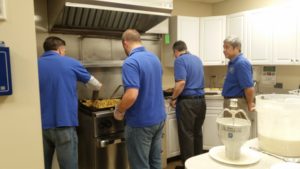 Ready for Action!
Barbara at the collection table
Diners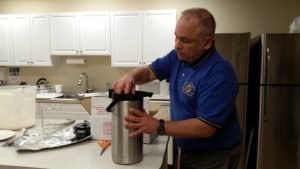 Bill at work!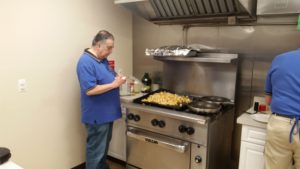 Tom making pancakes.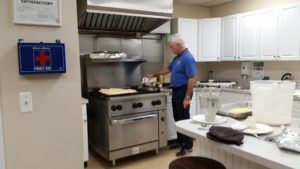 Gary making eggs.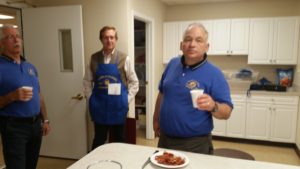 Andrew on cleanup duty.