December 2018
Samuel Becker
Brother Samuel Becker helped on many of the Fall and early winter events. He helped build the manger and decorate the Christmas tree. He came back and helped with the Cocoa and snacks. He also worked on the Pancake breakfast. He is always willing to lend a hand on a project. He lives out our Knights of Columbus principles.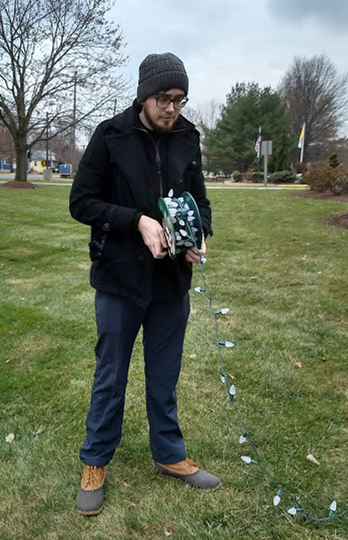 November 2018
Iwan Santoso
Brother Iwan Santoso has been active in all our projects this month and last. Iwan worked on the Habitat For Humanity House in Hightstown and helped collect for Alzheimer's Awareness. Iwan has been a cheerful presence in our meetings and social gatherings. He lives out our Knights of Columbus principles
October 2018
Joe Lo Giudice
Brother Joseph Lo Giudice has been named Knight of the Month for October, 2018. Joe has been a member of the Knights of Columbus for 63 years. He has been a member at Queenship of Mary for about three years. His wife Joan and he live with their daughter Joanie and her husband in Plainsboro. Despite his battle with Parkinson's Disease, Joe has been a bright light in our council meetings. He loves the Knights of Columbus and regales all with memories of past Knights events. He traveled through a blizzard to attend his Fourth Degree ceremony in his tuxedo, but was disappointed when he found that the degree was cancelled. Joe is a veteran and loves this country. Joe brings out the best in all his brothers.
He lives out all the Knights of Columbus principles.
Life members from left to right: Joe Sarbello, WDD Scott Williams, WPGK Peter Pfister and Sir Knight Joseph Lo Giudice on right.
September 2018
Jun Marquez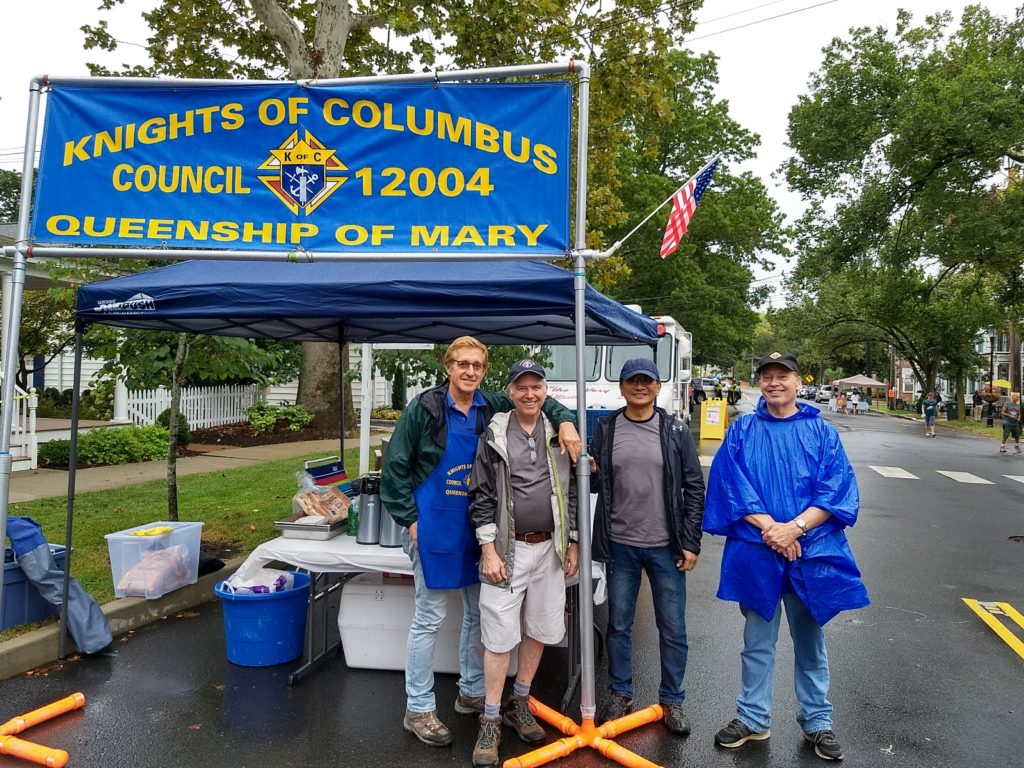 Brother Jun Marquez (second on right) has been selected as the Knight of the Month for September 2018. Jun was a key helper on Cranbury Day followed by the parish picnic. Jun worked with the team on preparations. He assisted in carving and serving the food for a Knights luncheon. Jun then came out to support the pancake breakfast later in the month. Jun has been active on most Knights activities and we are very grateful for his service to the order.
He lives out all the Knights of Columbus principles.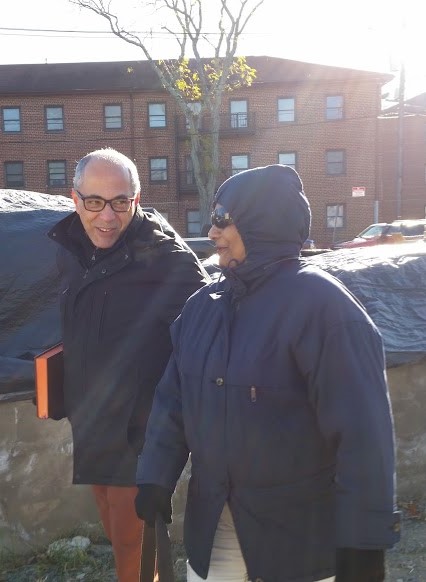 Deacon Hugo with Brenda after praying at the Habitat for Humanity site in East Windsor, NJ
August 2018
Deacon Hugo Simao has been selected as the Knight of the Month for August 2018. Deacon Hugo is a faith-filled man and our spiritual guide in our council. Deacon Hugo brings intelligence, empathy, a great spirit and love of God and his people to our events. His cheerful attitude and hope in the Lord lifts our burdens. He attends and volunteers his service along his brothers in our community and charitable programs.
Peter Pfister (third from the left) with Kurt, John and Herm
July, 2018 – Peter Pfister
Peter Pfister, Past Grand Knight and recently Past Faithful Navigator, has been selected as Knight of the Month for July 2018. Peter worked on many recent projects including collecting for Intellectual Disabilities, and the Easter Egg Hunt. Peter is our link to the Fourth Degree at our council meetings and keeps us apprised of those events.
He lives out all of the Knights of Columbus principles.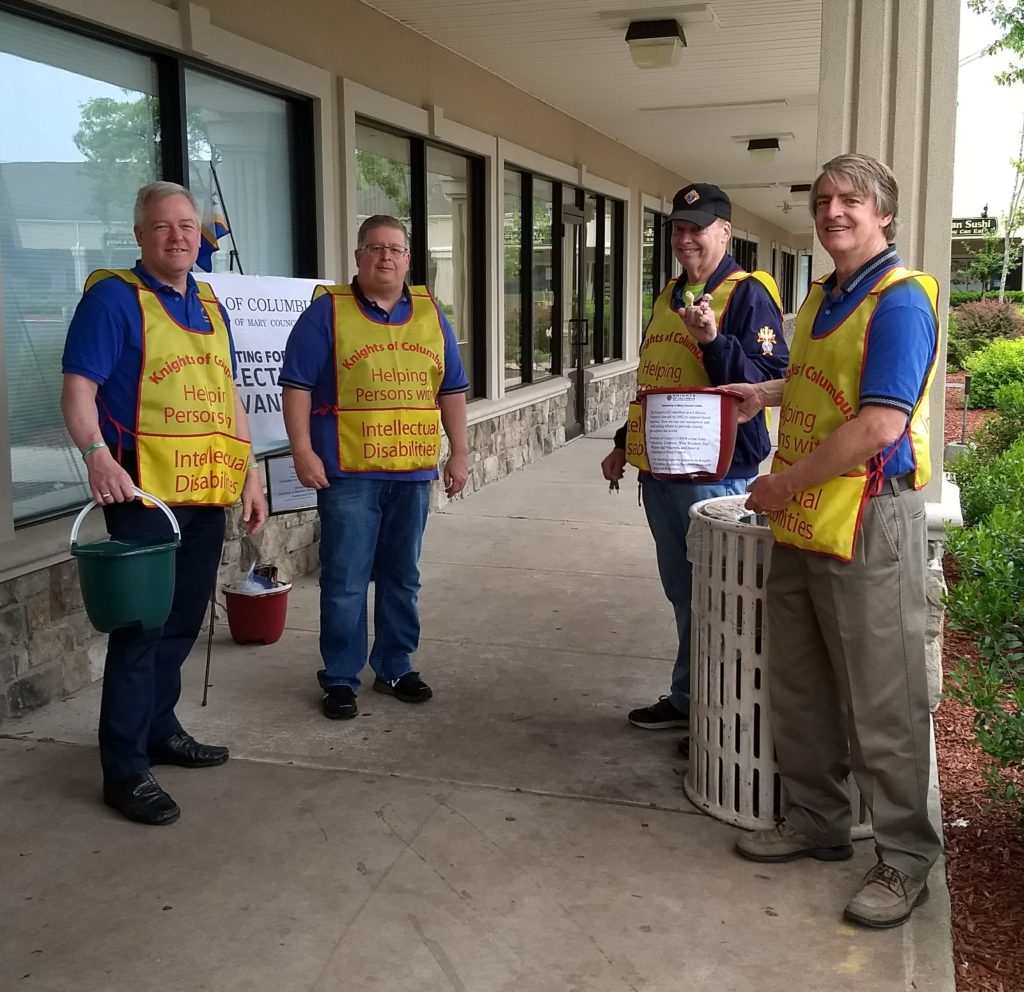 John Bellas (second from the left) with Kurt, Peter and Herm
June, 2018 – John Bellas
John Bellas has been chosen as our Knight of the Month for June 2018 because he was a prime mover to work with Bagel Street Grill to allow our council to solicit for Intellectual Disabilities outside of the shop. In addition, John supported Mother's Day Flowers and planning future events.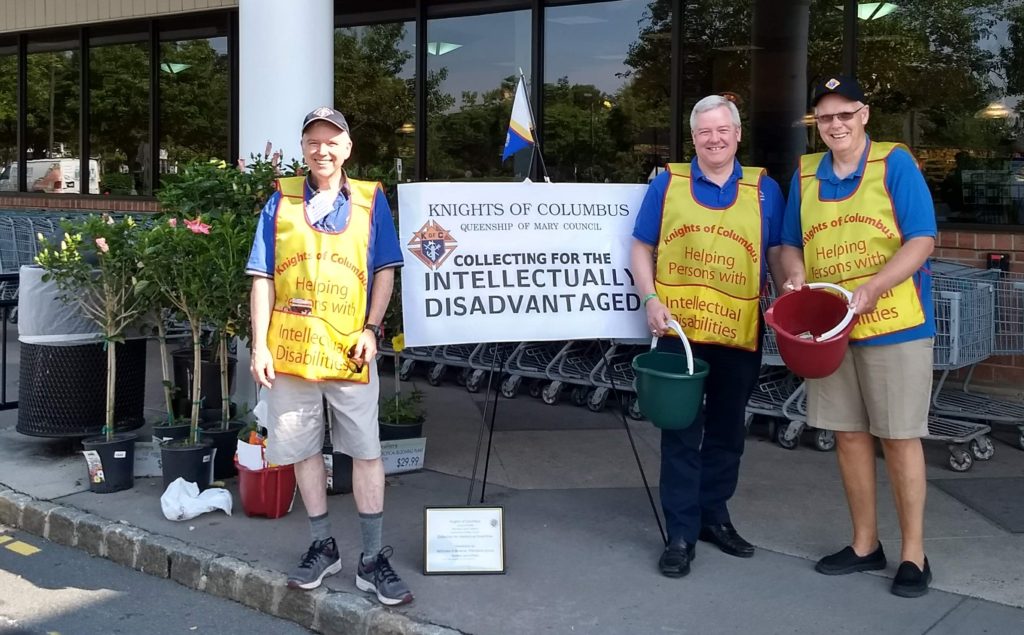 Kurt (middle) out collecting with Fran (left) and John (on right)
May, 2018 – Kurt Baker
Kurt Baker has been an active member of our council and was key in working all our May 2018 events. Kurt set up the Attitudes In Reverse event and provided our council with fundraising opportunities. Kurt worked on the Founders Day event and helped put the Easter Crosses away. He lives out all of the Knights of Columbus principles.
April, 2018 – DGK Gary Hyer
Gary took the lead on the first Trivia Night and with team, put on a great event.The team met over the course of 4 months to plan the event.Gary came out in April for our pancake breakfast and supported the brothers.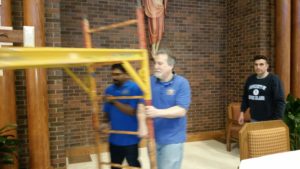 March 2018 – Andrew Sugan Lawrence
Andrew has been selected as our Knight of the Month for March 2018. Since Andrew became a member, he has supported practically every activity. In March, Andrew helped with the pancakes for Living Faith Community event. Later in the month, Andrew was back getting the church in shape for Easter as well as working on the Easter Egg Hunt. Andrew has been actively recruiting friends he has met thru the children's choir (that his children attend). Andrew has brought in new members. He is a positive role model for all Knights and a welcoming personality. He lives the Knights of Columbus virtues.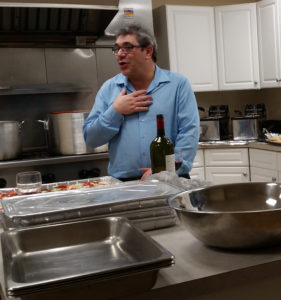 February 2018 – Michael Moriello
Michael has stepped in to support our council on major events that involve serving dinner. Michael with the support of his employees from La MezzaLuna restaurant in Princeton, NJ prepared over 100 meals ready to cook for two fish dinners during this Lenten season. Michael is a cheerful presence in the kitchen and we all learn something new when working with him. Michael is planning to prepare dinner for our Trivia Night dinner on April 14, 2018. Michael embodies the tenets of our order.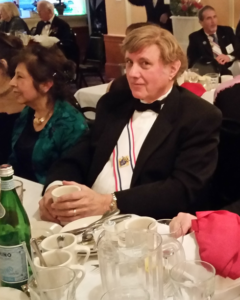 January 2018 – S.K. Frank Austin
Frank has been very supportive of the council through out this Columbian Year. He shows up and works on many different events. In January , Frank completed the storing of the manger and statues. This helped the parish and our pastor.
Frank is our faithful recorder and performs this job with diligence and care. Frank lives out our Columbian Values.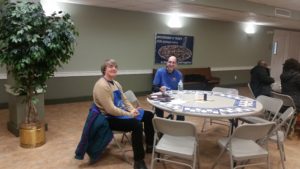 December 2017 – Herm Derks
Herm has been very supportive of Knights events in December. In addition to working two days collecting for Alzheimer's Awareness, Herm took another Saturday out to help decorate the church for Christmas. He also supported our Pancake Breakfast in December. This is in addition to his working in December to collect dues and pass out membership cards to all of the Knights in the council as part of the Financial Secretary duties. Herm has repeatedly gone over and above the call of duty for Knights in Action. He is a great example of all four qualities of the Knights of Columbus in action. Herm is a leader in the St Vincent DePaul Society and devotes as much time there.
November 2017 – Kevin Corcoran
Kevin worked every Knights project and more in November. He volunteered during both of the build days for the Habitat for Humanity project. He was a great help on both days, he assisted the lunch team during the build days by storing and transporting the tables and equipment for Habitat lunches. Later in the month, he was available three times with his pickup truck to move furniture for our Social Concerns ministry. He made multiple trips to pickup items and move them to a needy family. Kevin doesn't wait to be asked, he jumps in and helps when he sees a need. He lives and demonstrates the tenets of our order with joy.
October 2017 – Thomas Schamper
Tom has been a constant helpful presence to our council during the very busy time to plan and participate in the October 2017 events. Tom supported Andrew Sugan, at our First Degree ceremony as well as planned and helped setup on our first Harvest Festival event. He came out to do signups for blood donations and supported planning for our big event scheduled in April 2018. Tom continues to step up and cheerfully work with his brothers on many council events. He encourages his grown children and their children to come to our council events. He lives the tenets of our order.)

September 2017 – Robert Krupskas
Bob was prime mover on our initial fundraiser for the council. He worked with other brothers to accumulate the grill equipment during the week and set it up for the weekend of grilling. Bob was a champion of our tent, providing encouragement and good cheer to all who worked with him. He came back the following week to cook again and serve over 300 burgers at our parish picnic. He was there at the very end, cleaning and putting away the equipment. Bob embodies the tenants of our order. His enthusiasm makes it fun to work with him on our worthy goals.