We had a successful day in Hightstown on November 3, 2018 at the Habitat For Humanity site.  We helped install windows and doors on the homes as well as wrap the homes in Tyvek paper.  A small team helped build the scaffold and footings for the scaffold.  Everyone got to work!
Photos from November 3, 2018
Team preparing for the work day.
Getting instructions
Barbara O'Connell led the team in a Habitat Prayer before the build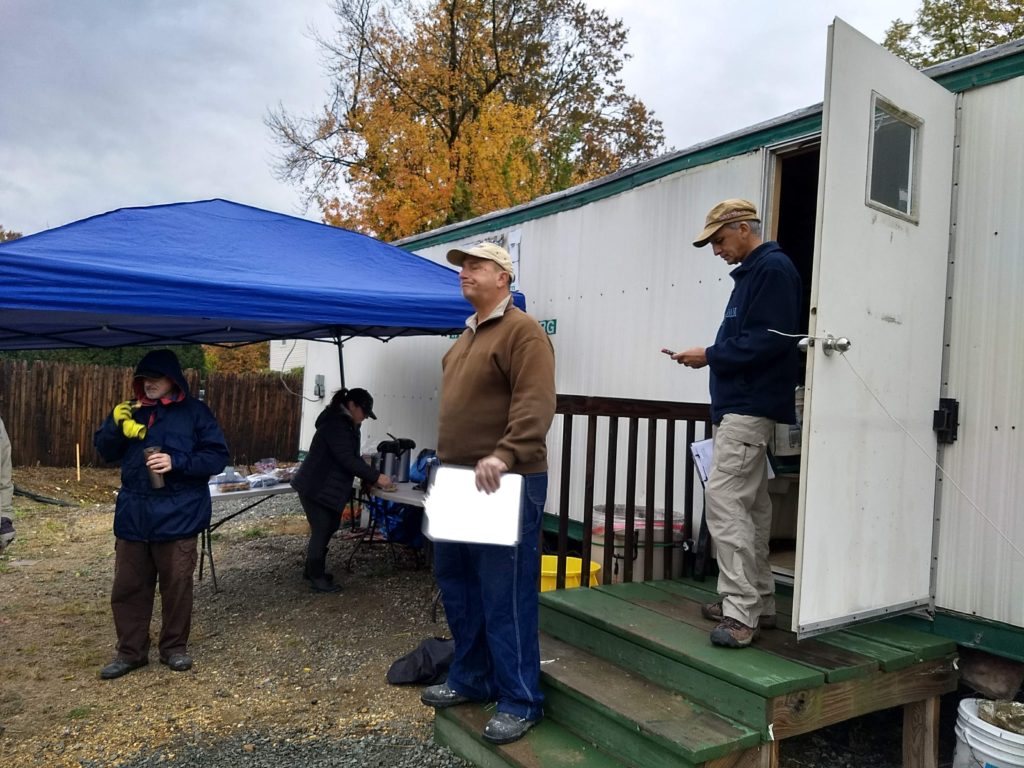 Key Habitat Builder, Mike Tartaro gave the team instructions on the day's build
Marisol came out to work with us based on our website invitation!  Thanks for working with us!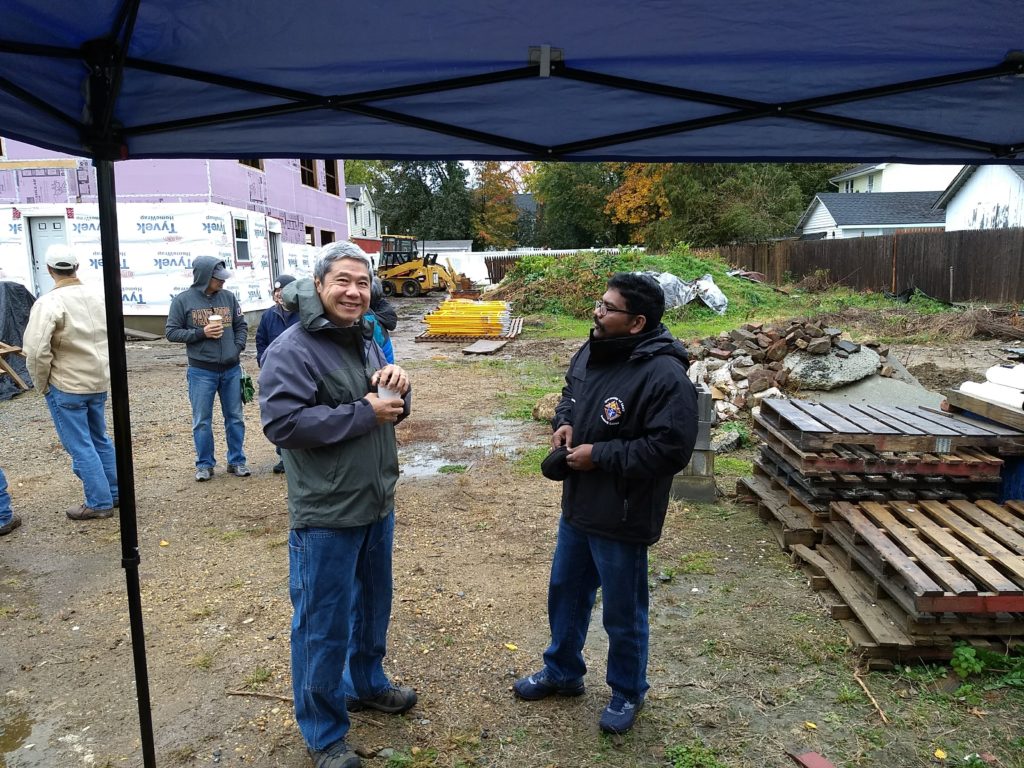 Iwan and Andrew
Peter
Here is wide view of the lot.  Habitat is planning to finish the two homes in the background before starting on the foreground.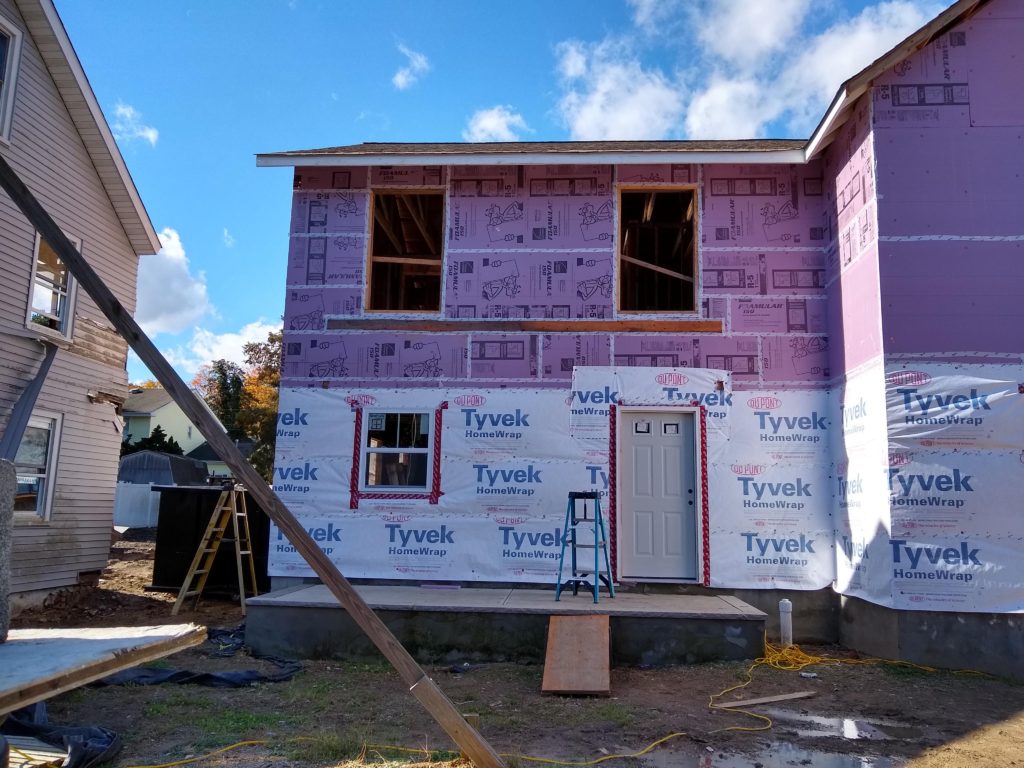 Here is a front view of the left most home.  This is a two family duplex.
Gene and Barbara.  Watch those fingers!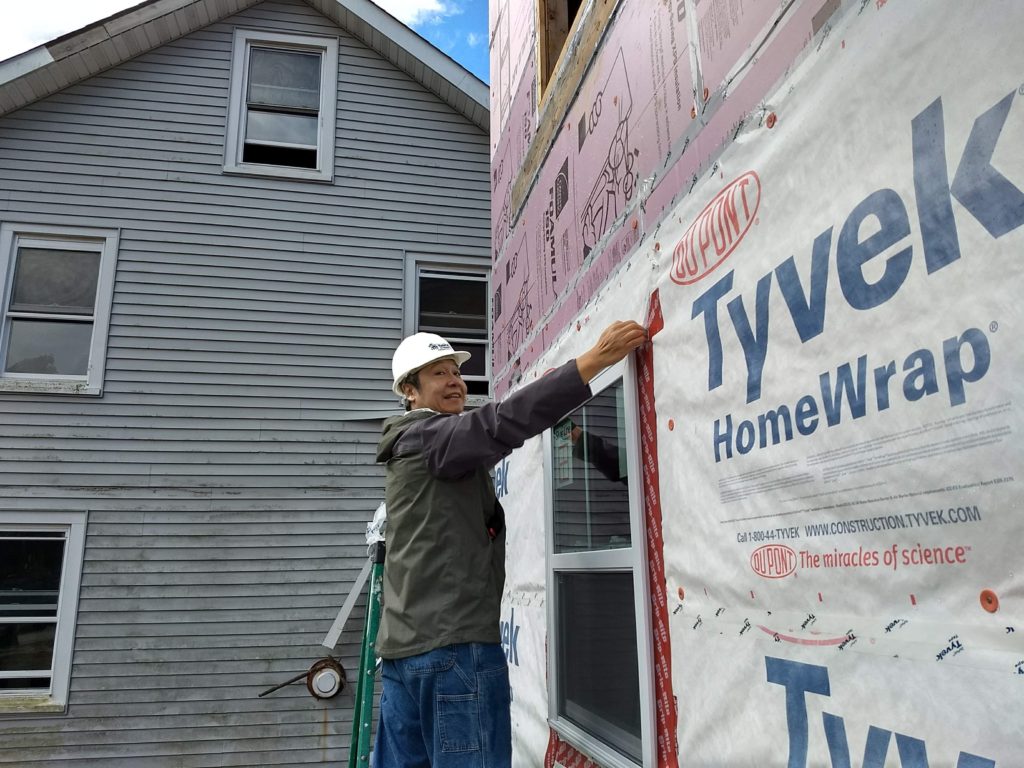 Iwan taping down Tyvek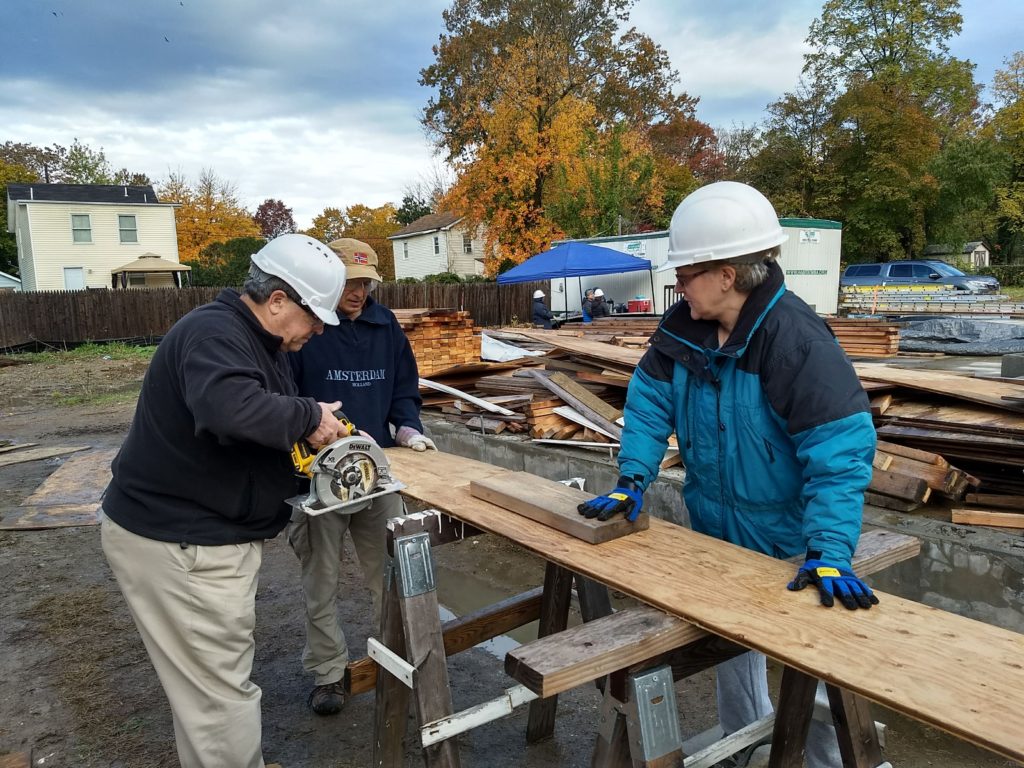 Carmine installing a door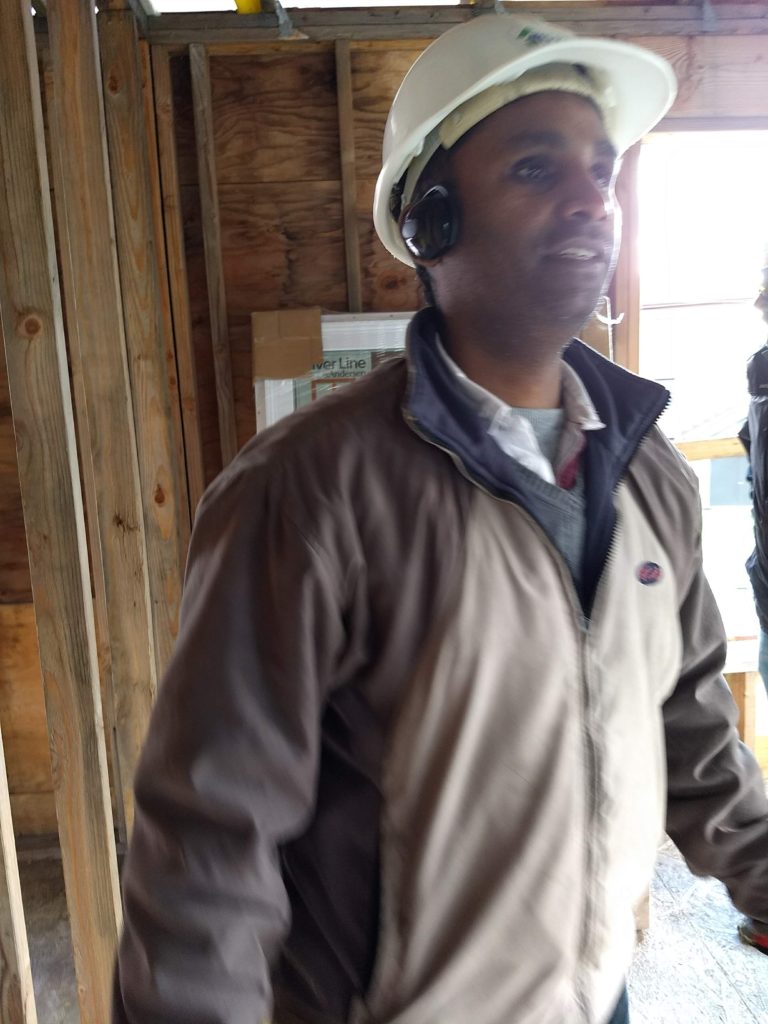 Anthony working "inside"
Anthony and Ashwin carrying windows up to the second floor.
Thank you Nancy for lunch!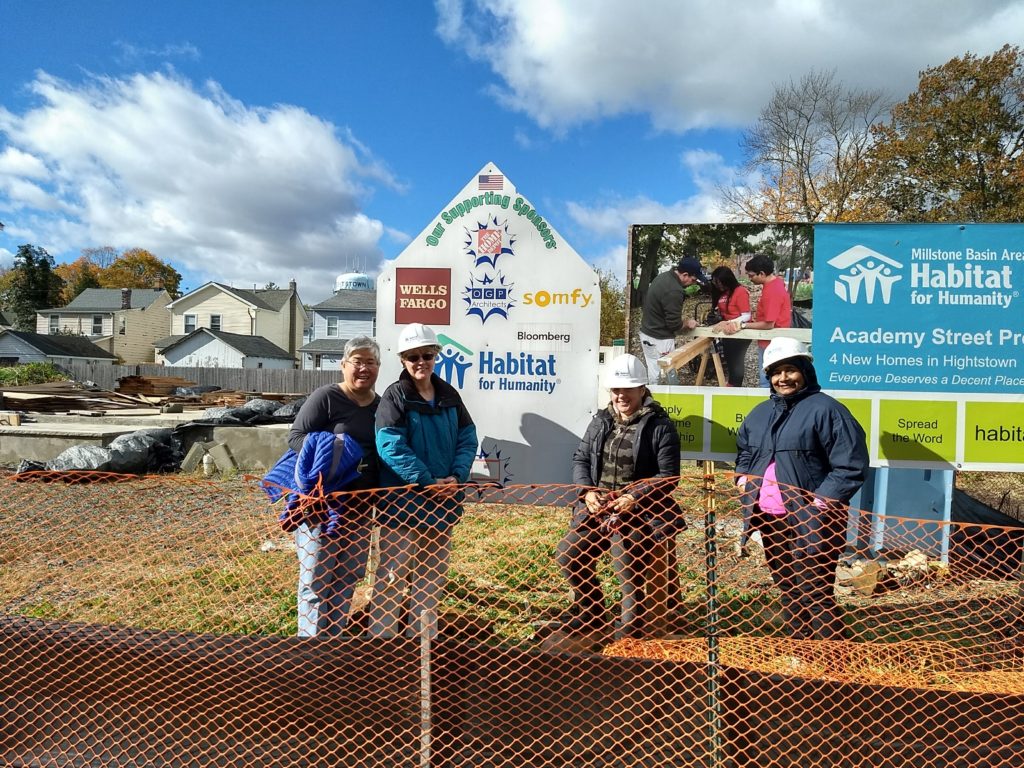 Team in front of the Habitat Signs
Lots of Mud.  It was fun sloshing thru the mud.  It felt like we were kids again!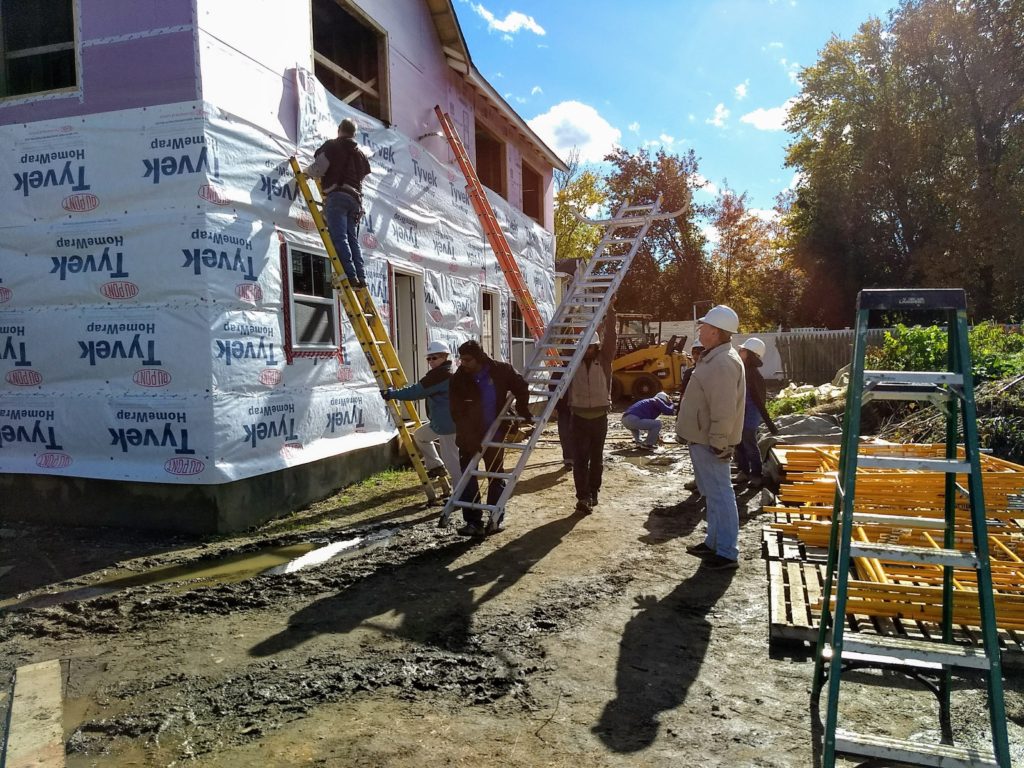 Iwan and Jun were installing the Tyvek from the upstairs room.  Fran there for a group photo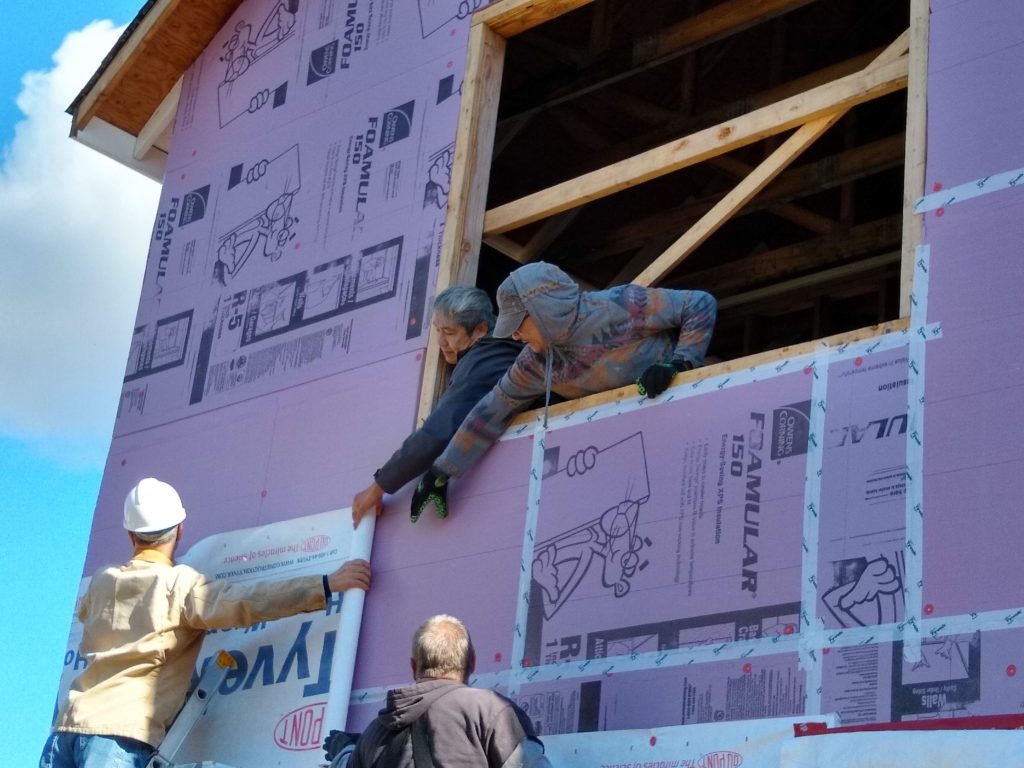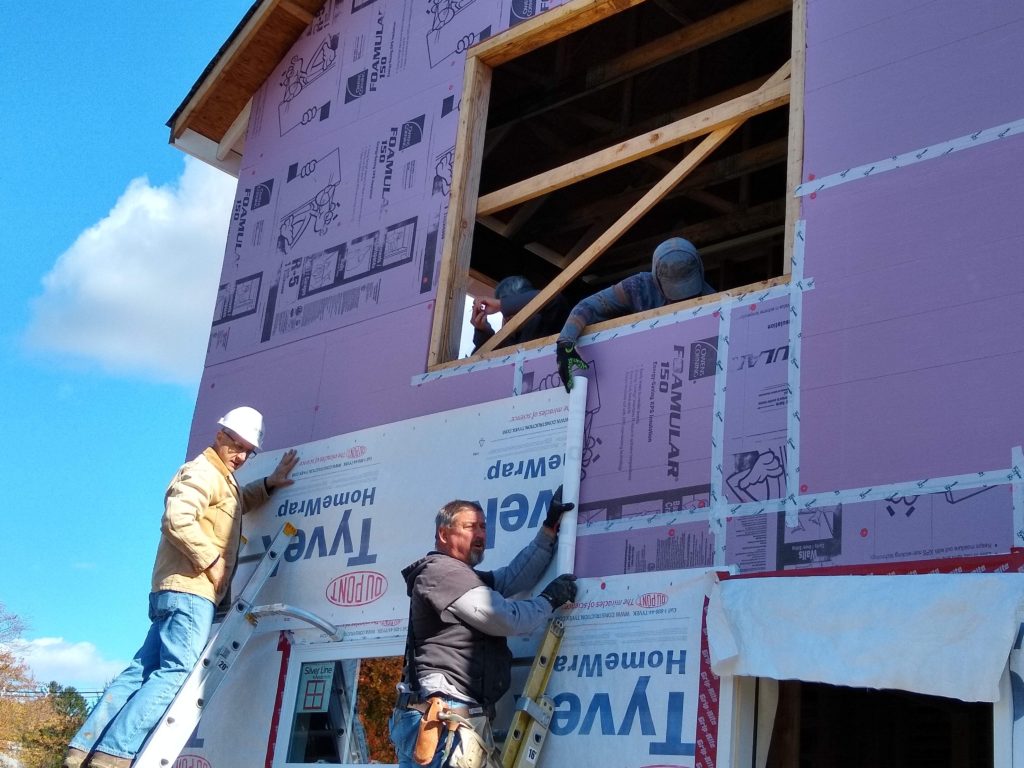 John and Gene installing the Tyvek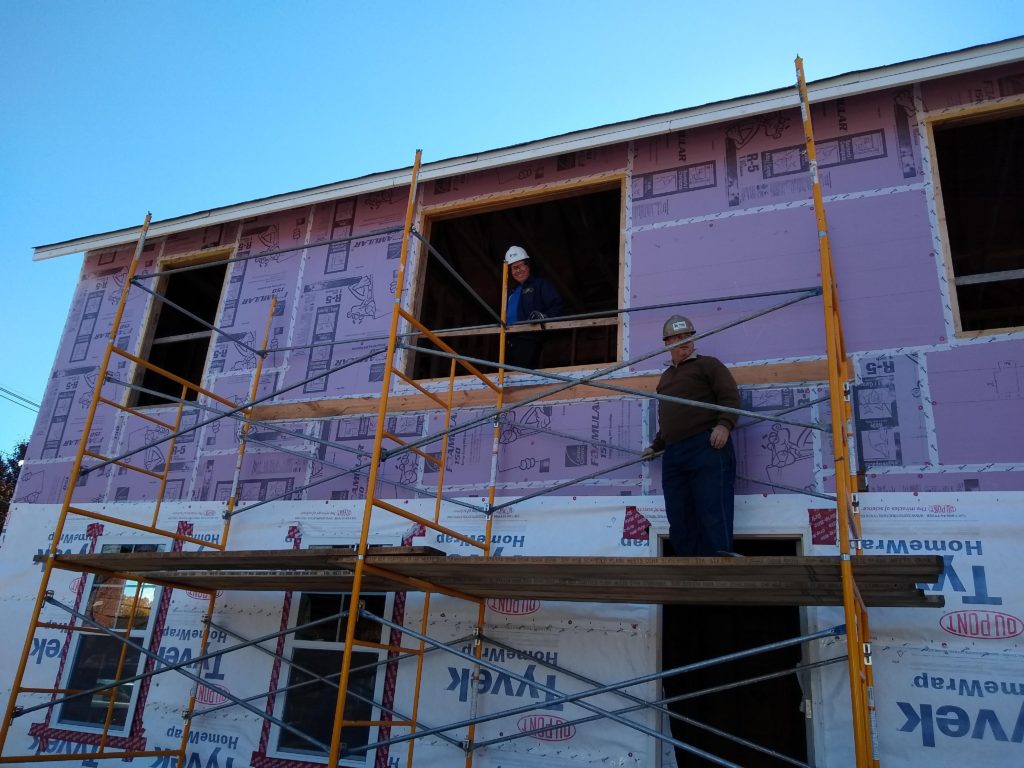 Fran and Mike working on the scaffold
Mike T installing the scaffold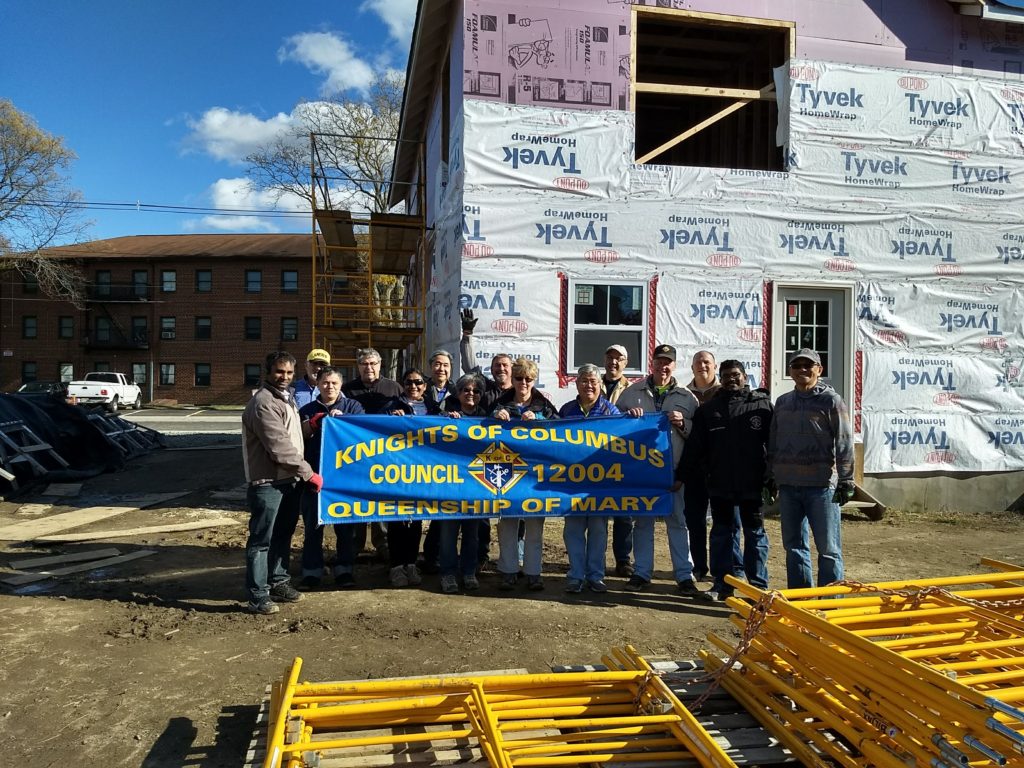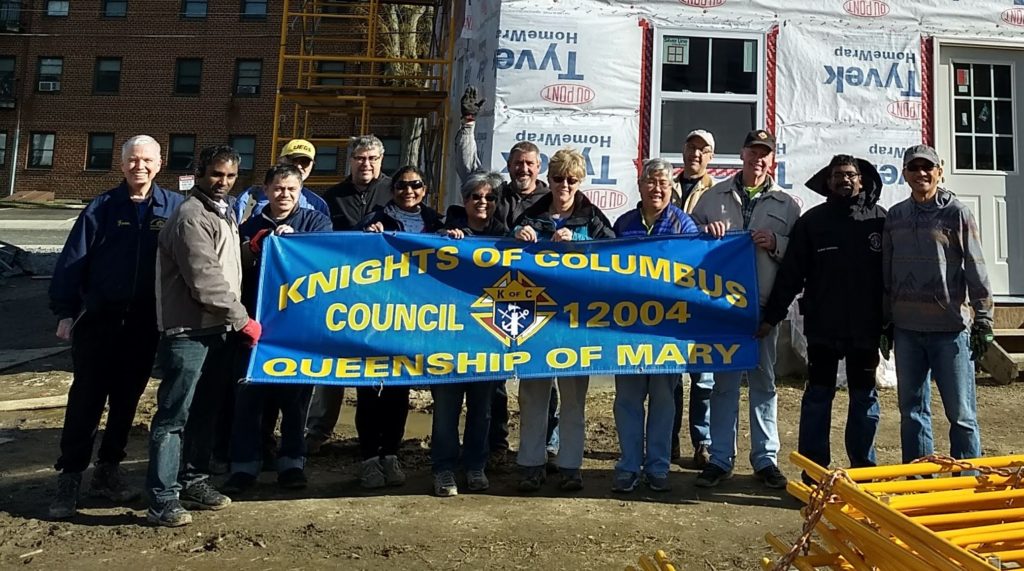 Team photos!
Please see photos from last year at: